Having an accessible website has countless advantages for its owner: It increases the usability of the website, increases the number of potential visitors, improves search engine optimization (SEO) and clearly benefits the image of brands.
Besides, there is an obligation for the public sector and they are required to comply with the accessibility requirements as established in the Spanish regulation, article 17 of Royal Decree 1112/2018, of September 7, on accessibility of websites and applications for mobile phones, both throughout the design and development process and with the implementation of websites and applications for mobile devices.
There are numerous tools on the market that help evaluate the accessibility of a website, but none by itself can completely determine if a website meets the verification points to follow. Determining whether a website is accessible requires a team with extensive knowledge and experience.
The methodology followed by SQS to perform accessibility evaluations is based on the methodology proposed by the W3C / WAI, Website Accessibility Conformance Evaluation Methodology (WCAG-EM) and focuses on ensuring that the system complies with the accessibility principles defined by WCAG 2.0 at the target conformance level (A, AA, AAA).
The techniques used are inspection, measurement and testing. Automatic tools are used, as well as manual reviews by experts. All the results of the automatic tools are also analyzed by experts.
The service SQS offers includes both development and production assessments.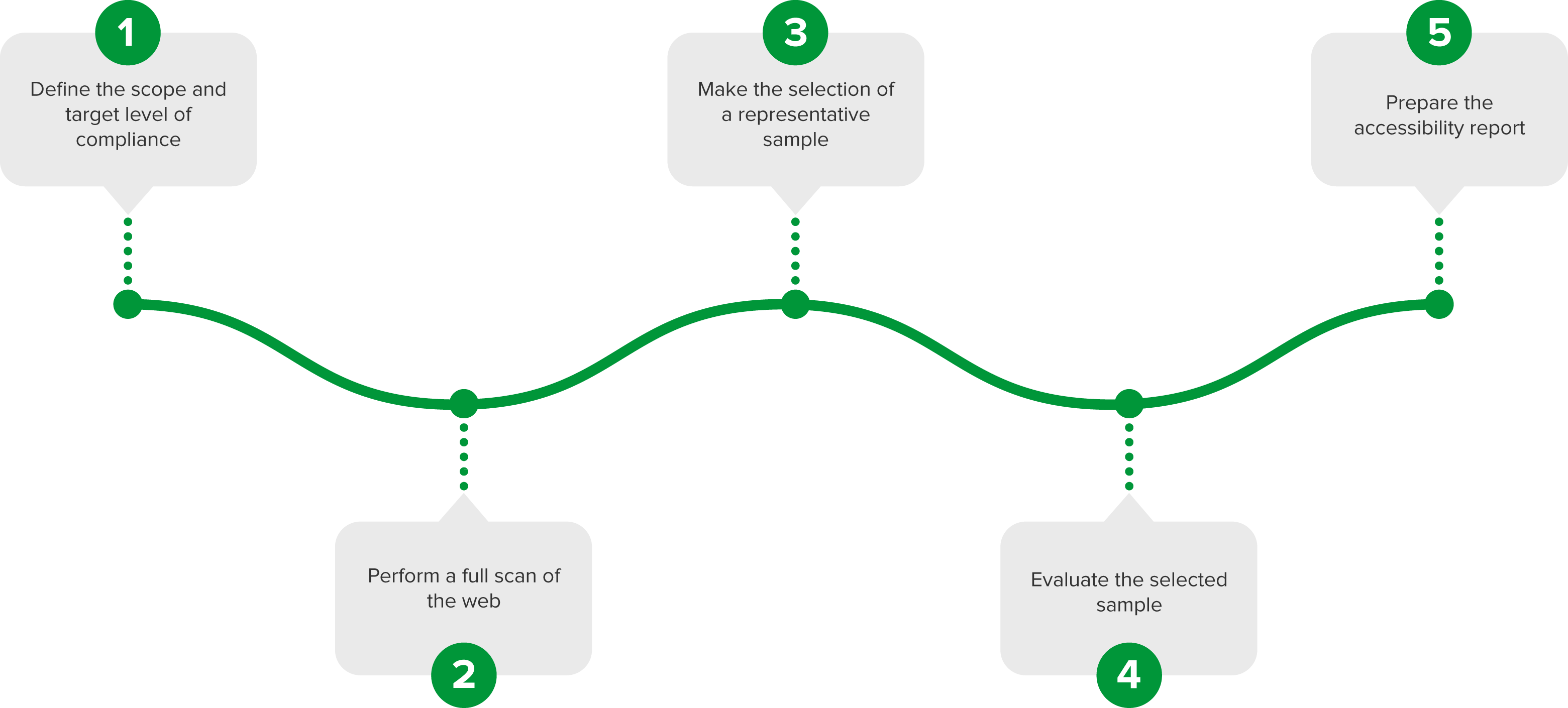 If you want to know more about the subject or have any other type of question, do not hesitate, get in touch with us.